Advantages of OLEDs
OLEDs have many good features: they are thin, lightweight, energy-saving and mercury-free.
This section shows how each of these features can be useful.
THIN AND LIGHT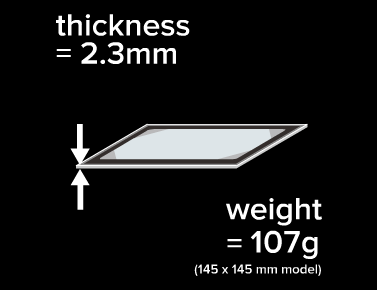 Our surface-luminescent OLED panels are incredibly thin (approx. 2 millimeters) and lightweight, which opens up possibilities for creating new lighting designs in home, stores, aircrafts and trains.
HIGH ENERGY-SAVING EFFECT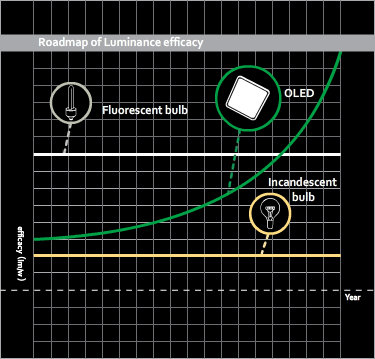 OLED panels have better power efficacy than incandescent bulbs and fluorescent lights.
Energy-saving properties help reduce CO
2
emissions.
HIGH COLOR RENDERING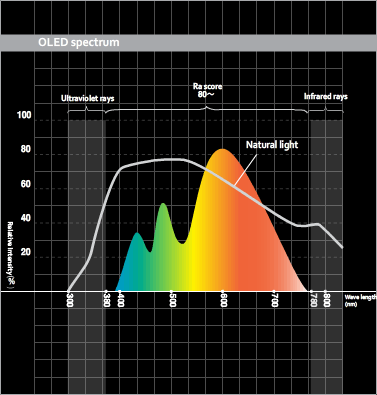 As the light from our OLED panels faithfully reproduces the colours of objects, they are best suited for use in museums, dressing tables and food displays.
MERCURY-FREE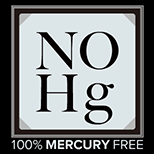 Our OLED panels are entirely free of mercury, which usage is forbidden under the EU RoHS directive.
ULTRAVIOLET-FREE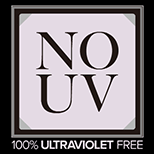 The light emitted from our OLED panels is consistent, even, soft and free of ultraviolet rays: gentle on the skin and pleasing to the eye.